The Premier MRO Industry Event in Asia-Pacific
The MRO Asia-Pacific conference takes place September 20th through 22nd in Singapore. MRO Asia-Pacific attracts rising and established thought leaders from the aviation Maintenance, Repair and Overhaul industry. This dynamic conference attracts MRO professionals and companies from across the globe and is considered the region's premier MRO event. Plan to experience MRO Asia-Pacific located at the Capri by Fraser Hotel in Fraser, Changi City.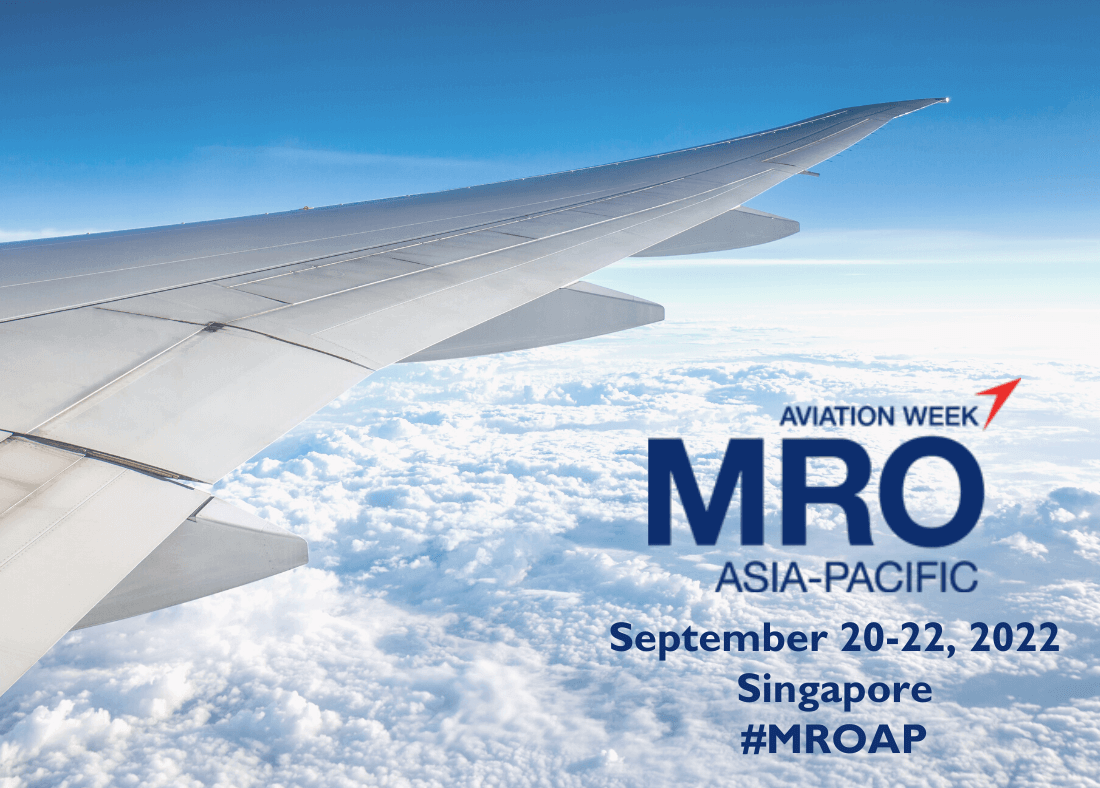 Who Can You Expect to Meet at MRO Asia-Pacific?
As the premiere MRO event in the Asia-Pacific region, you can anticipate presentations from thought leaders in the global aviation and aerospace industry. You will also have the opportunity to connect and network with professionals from the following industries:
Airframers

Airline Operators

Avionics

Components & Rotables

Distributors & Suppliers

Engines

IFE

Supply Chain

Third-Party Maintenance Providers
Why Attend MRO Asia-Pacific 2022?
MRO Asia-Pacific provides attendees from the aviation and aerospace maintenance, repair and overhaul industry the opportunity to connect, collaborate, and learn from industry experts. Considered the premier Aviation Week event in Asia-Pacific, this conference awards you the opportunity to meet global and regional MRO and OEM suppliers and thought leaders.
What can you expect to gain from attending the 2022 MRO Asia-Pacific?
Education on unique MRO & OEM solutions, including the latest services, tools, and technology.

Introduction to experts from across the aviation lifecycle.

Networking opportunities with aviation and aerospace professionals with the potential of future partnerships.

Fresh ideas on engaging your audience and expanding your customer base.

Access to insight from the MRO team
Plan Your MRO Asia-Pacific 2022 Experience