Europe's most comprehensive aviation aftermarket event
Europe's most exciting MRO event, the MRO Europe conference, alights London from October 18th through October 20th. MRO Europe is the largest MRO event in Europe with a unique combination of industry tradeshow and senior-level conference happenings. As a must-attend aviation and aerospace event, the MRO hosts leaders and experts in Maintenance, Repair and Overhaul. Save the date and plan your visit to ExCel London where you can connect, learn, and do business with aftermarket professionals.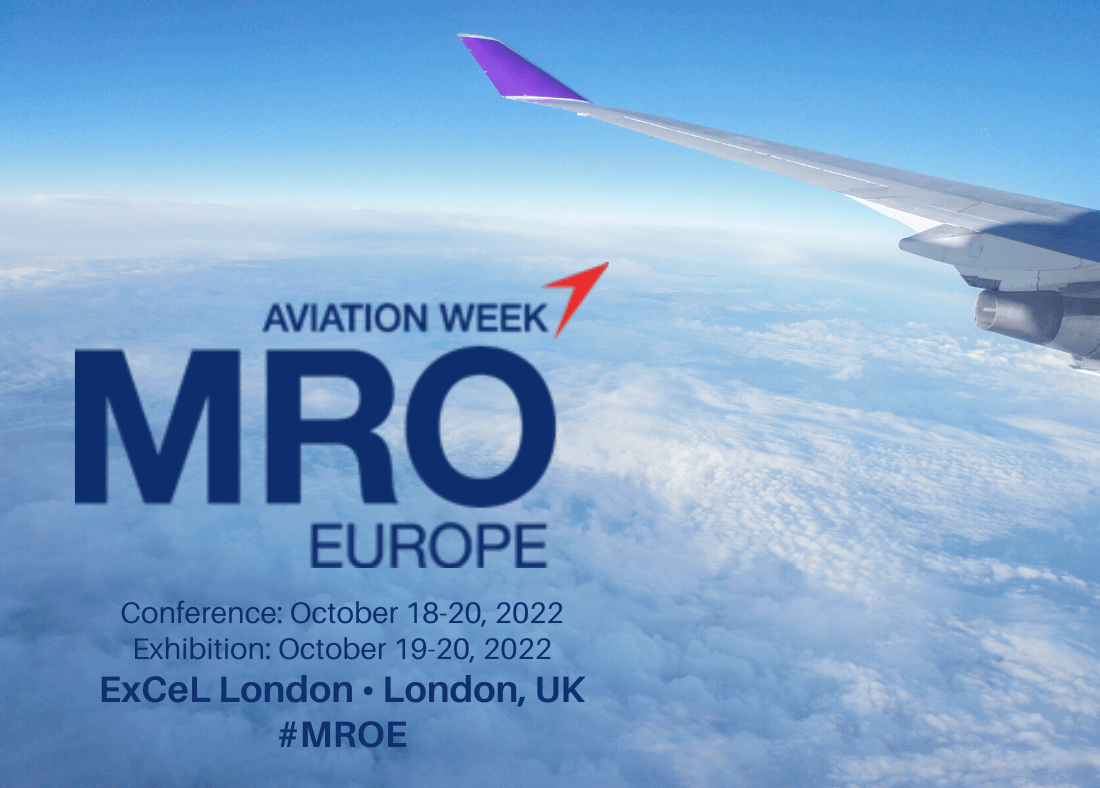 Who Can You Expect to Meet at MRO Asia-Pacific?
As the premiere MRO event in the Asia-Pacific region, you can anticipate presentations from thought leaders in the global aviation and aerospace industry. You will also have the opportunity to connect and network with professionals from the following industries:
Airframers

Airline Operators

Avionics

Components & Rotables

Distributors & Suppliers

Engines

IFE

Supply Chain

Third-Party Maintenance Providers
Why Attend MRO Europe 2022?
MRO Europe offers an extensive diversity of professions from across the spectrum of the aviation transport, maintenance, repair, and overhaul industry. When you attend MRO Europe, you can anticipate meeting, connecting, and learning from aviation and aerospace experts from nearly every MRO sector. As an attendee, you and your company have the opportunity to contribute to solutions, innovation, and industry-wide collaboration.
What can you gain from MRO Europe, in London?
Early insight into premiere MRO & OEM services, tools, and technology.

Networking with experts from across the aviation sectors.

Learning from aviation industry thought leaders.

Business leads and marketing insight.

Access to expertise from the MRO team.
Plan Your MRO Europe 2022 Experience