The MRO Europe Conference 2023 will be held in Amsterdam, Netherlands from October 17th-19th. MRO Europe is the largest aviation event in Europe and will bring together airlines, MROs, OEMs, suppliers and experts to network with others in the aviation maintenance industry.
What is MRO Europe 2023?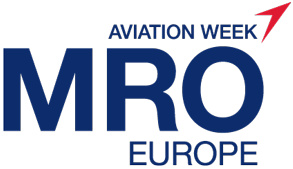 With over 7,000 attendees and 400+ exhibitors, MRO Europe is bound to be the premier aviation event in the European region for the commercial air transport maintenance, repair, and overhaul industry.
Hosted by Aviation Week, MRO Europe 2023 provides a wonderful opportunity for all MRO sector professionals to exchange ideas and successful practices, share experiences and solicit feedback, debate issues and challenges, and gather knowledge and information. That includes those working at airlines, OEMs, leasing companies, aviation authorities and regulators, and MRO service providers.
This is the leading event for the commercial aviation maintenance industry in Europe.
Benefits of Attending the MRO Europe Conference
MRO EUROPE 2021 offers many benefits for suppliers and aviation professionals. These benefits include:
Gaining knowledge and insight around critical industry issues and concerns
Gathering key intelligence in specific areas and around certain topics
Generating qualified business leads
Experiencing and enjoying a sense of community with others in your field
Having fun!
MRO Europe 2023 Conference Links and Details
Connect with NSL Aerospace for your Aircraft Sealant Needs
NSL Aerospace distributes adhesives and sealants to the aerospace industry. We look forward to seeing you on the conference circuit this year!