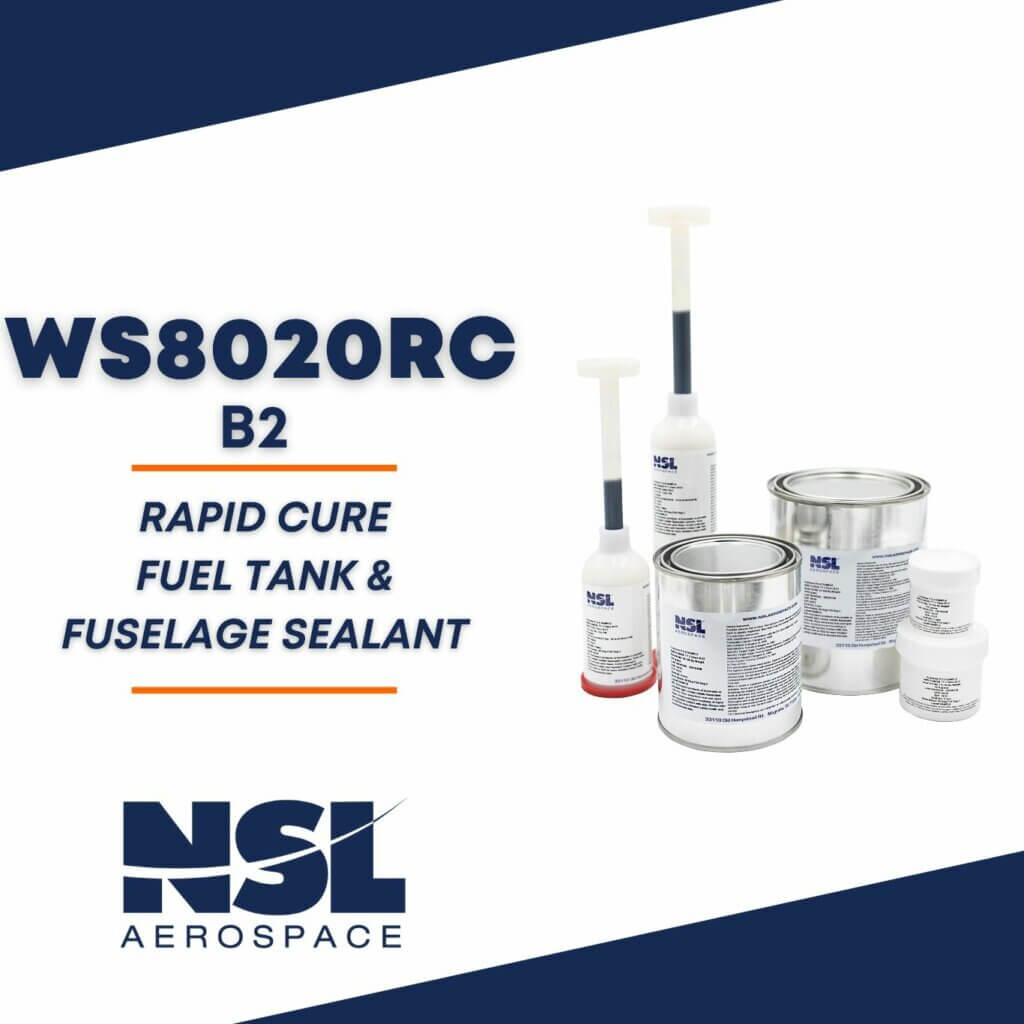 NSL's bulk in stock products can be shipped right away, so you don't have to worry about supply chain slowdowns.
WS-8020RC B2: Rapid Cure Fuel Tank Sealant
Price is hidden.
WS-8020RC B2 from Royal Adhesives & Sealants is a rapid cure fuel resistant sealant intended for use on integral fuel tanks with excellent resistance to other fluids such as water, alcohols, synthetic oils, and petroleum-based hydraulic fluids.
Request a Quote
Please consult the technical data sheet for specificities of environmental conditions that yielded the above data. Standard cure rates are based on industry curing standards.
Technical Data Sheet
Safety Data Sheet
Product Guide