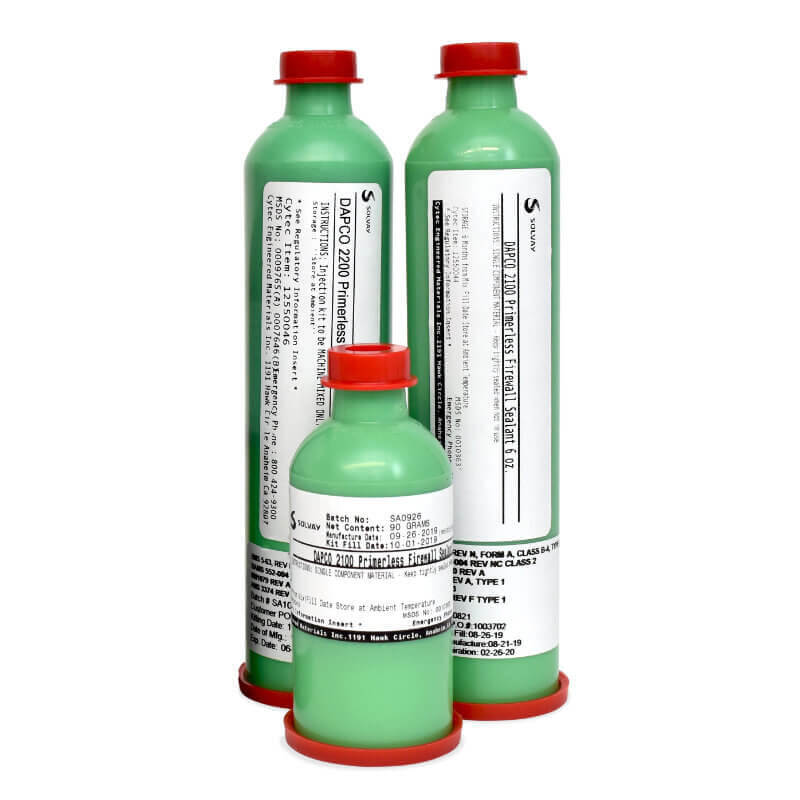 NSL's bulk in stock products can be shipped right away, so you don't have to worry about supply chain slowdowns.
Dapco 2100: Primerless Silicone Firewall Sealant
Price is hidden.
Dapco 2100 from D Aircraft is a solvent-free adhesive firewall sealant most commonly used as a coating, sealant, or filleting material in the construction, repair, and maintenance of all types of aircraft. Dapco 2100 has excellent fire resistance (to 3500°F) and is especially useful where fire resistance, exposure to phosphate ester fluids, and/or exposure to extreme temperatures -65°F (-54°C) to 400°F (204°C) are major considerations. Dapco 2100 can also be used as an insulative and/or ablative heat shield.
Request a Quote
Please consult the technical data sheet for specificities of environmental conditions that yielded the above data. Standard cure rates are based on industry curing standards.
Technical Data Sheet
Safety Data Sheet
Product Guide