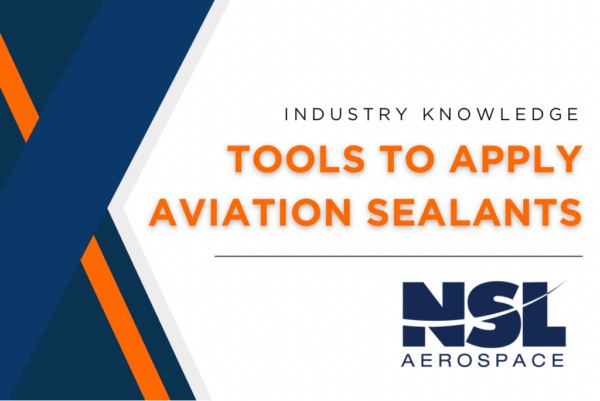 NSL Aerospace wrote the book on PMA Sealants. Well, the guide (our Introductory Guide to PMA Sealants can be found in the Resources section). As the industry leaders in this area, we commonly hear questions about sealant application. This page is designed to give you a general overview.
There are a number of different ways to apply sealants. People tend to favor methods they've become comfortable with over time and experience. Determining the right tool for your unique situation should be based on that personal experience. But it is also important to do two things.
Understand the nature of the sealant class you're using
Know what tools are available for you to try in addition to those in your comfort zone
Let's start with sealant classes. The most commonly used are Class A, Class B, and Class C. If you want to know the class of a product, look to the product name. For example, if you're working with NSL1422B1/2, the B indicates Class B. Here's another helpful tip: the 1/2 stands for the application time. In the case of NSL1422B1/2, you have a 1/2 hour to apply it before it starts to change consistency and become more difficult to tool.
Definitions of each class and the suggested tools

Class A products are flowable (or self-leveling) and easily applied with a brush
Class B products are pastes that are best applied with an extrusion gun, putty knife, or spatulas
Class C products are roller grade liquid and best applied with brush, extrusion guns, and spatulas
The above isn't a comprehensive list of tools. The main rule is to choose tools that can effectively manipulate the viscosity of whatever sealant you're using.