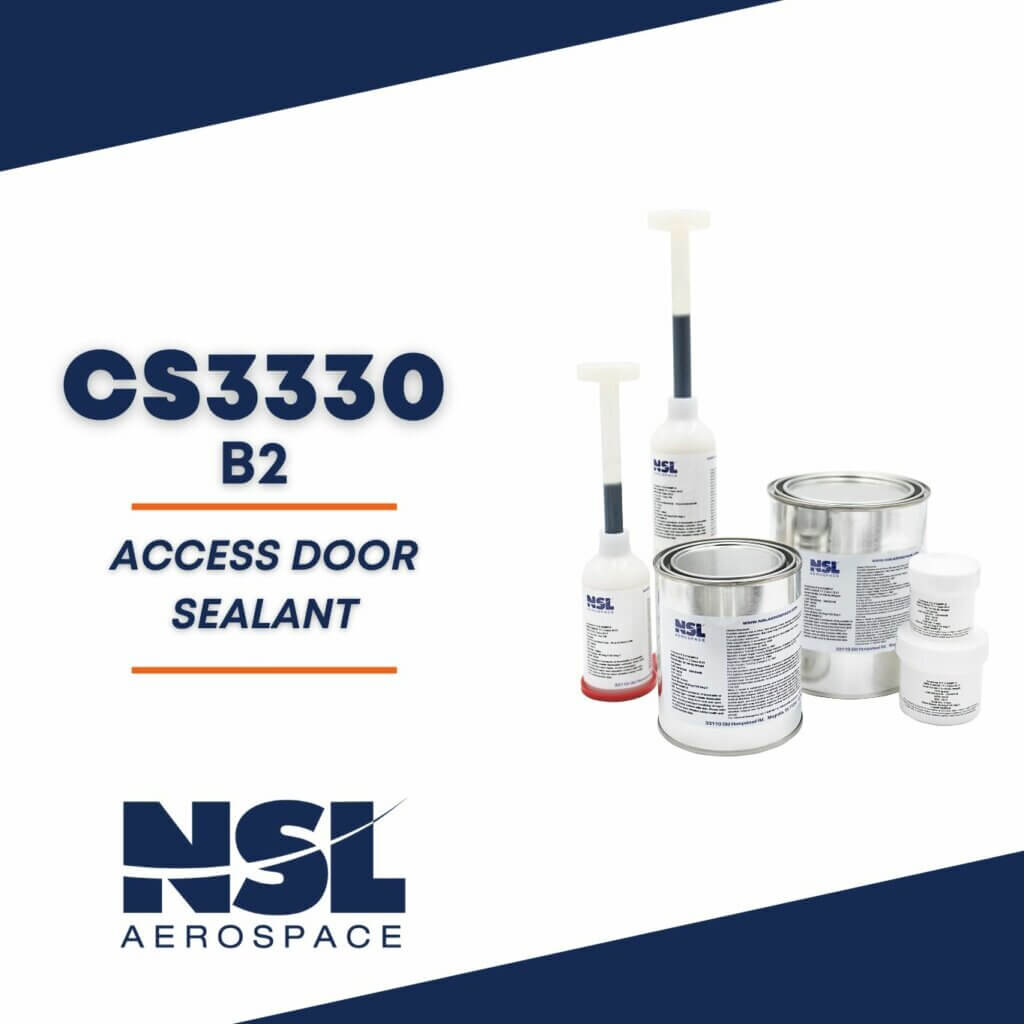 NSL's bulk in stock products can be shipped right away, so you don't have to worry about supply chain slowdowns.
CS3330 B2: Access Door Sealant
Price is hidden.
CS3330 B2 from Flamemaster is an access door sealant for integral fuel tanks and pressurized cabins, as a strippable fillet, and as a gasket for removable parts. Designed to seal access areas where easy separation of joint surfaces is required, it is resistant to aircraft fuels, lubricants, oils, water and weather and remains flexible at low temperatures. At room temperature, this two-part polysulfide cures to a flexible, resilient rubber.
Request a Quote
Please consult the technical data sheet for specificities of environmental conditions that yielded the above data. Standard cure rates are based on industry curing standards.
Technical Data Sheet
Product Guide